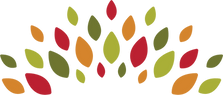 This department has grown to represent in excess of 50% of total sales in most Nutters locations. Our franchise operators have access to all key suppliers, with special pricing for Nutters based on group sales volume.
As well some vendors provide co-op advertising opportunities for our franchisees.
Several major vendors such as Natural Factors, Purica, Prairie Naturals and others provide specific product training via webinars, online produced video modules, and in some cases live Zoom training events.
Nutters also provides all franchises with our internal sales, customer service and merchandising training.