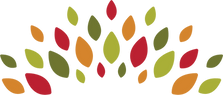 :Natural food products represent a significant share of Nutters sales. Our stores have come to be trusted sources of education and information relating to special dietary needs. Nutters offers franchises access to an abundance of popular gluten free products, sugar free, non gmo, dairy free and plant based foods.
Popular brands include: Love Good Fats, Nature's Path, Lakanta, Zevia, Enjoy Life, Lillys and many more.
Nutters has a pulse on our customer's dietary needs. Keto, Paleo, Vegan, Vegetarian, Pesactarian, the product on our shelves reflects what our customers are consuming.
We publish a Digital Cookbook featuring recipes from all of the most popular diet categories. It is updated 4 times each year and is constantly promoted to our customers via Nutters monthly newsletters, eblasts, flyer reminders, and of course at our website nutters.com.